Vinicius Nearing Real Madrid Comeback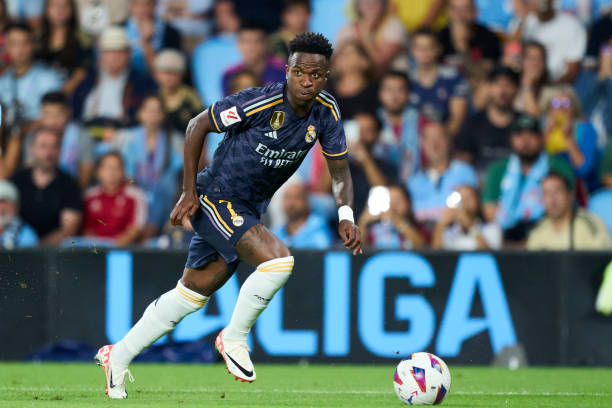 Vinicius is on the brink of his eagerly anticipated return to the Real Madrid lineup. Just a month ago, the Brazilian forward suffered a hamstring injury during a match against Celta Vigo at Balaídos. At that time, it was estimated that he would face a six-week recovery period. However, Vinicius has been diligently rehabilitating in the gym, focusing on strengthening the affected area and engaging in cardio exercises in a swimming pool. The good news is that, as of Friday, he has finally returned to training, sparking hopes of a full return to action against Napoli in Naples.
Carlo Ancelotti's Cautious Approach
While Vinícius' comeback is eagerly awaited by fans, Real Madrid's head coach, Carlo Ancelotti, remains cautious. Ancelotti has a long-standing practice of consulting with the club's medical staff to assess the "risk of relapse" before allowing injured players back onto the field. This protocol has been consistently followed throughout his coaching career, regardless of the player's stature or the importance of the game. Notably, this was the case with Karim Benzema in a crucial tie against PSG and with Luka Modric in a cup final last season. If there's even a minimal risk of relapse, Ancelotti opts to keep the player sidelined. This unwavering commitment to player welfare is expected to extend to Vinícius as well.
Potential Return Against Napoli
The most likely scenario for Vinicius' comeback is in the upcoming Champions League clash against Napoli. To ensure his readiness, Vinicius should have the opportunity to participate in at least three full training sessions with the squad, scheduled for September 29, October 1, and October 2.
Arda Guler's Optimistic Progress
In addition to Vinícius, there is also a sense of optimism surrounding Arda Guler's return to the pitch. On Friday, Guler participated in half of the training session with the Madrid squad, indicating positive progress in his recovery. There is a possibility that he could make his debut against the high-flying Girona at Montilivi on Saturday, September 30.
As Vinicius and Guler work diligently to regain their match fitness, Real Madrid fans eagerly anticipate their return to the pitch, hoping for their contributions to the team's success in the upcoming matches.
Image Source:
Embed from Getty Images